Gallery
RENDERlights
A highly advanced workflow and ease of use is clearly demonstrated on this promotional video.
The effectiveness of RENDERLights has been put to the test on multiple occasions with a great deal of success.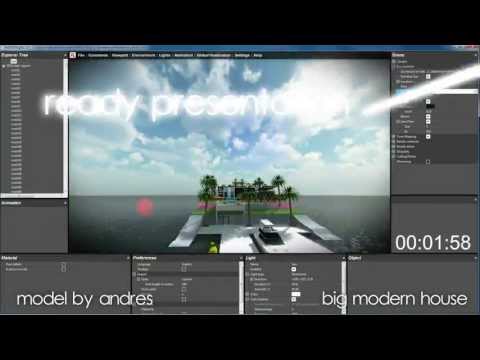 Pomorza Ship
Model provided by 3dwarehouse and rendered in 30 minutes with the use of RENDERLights.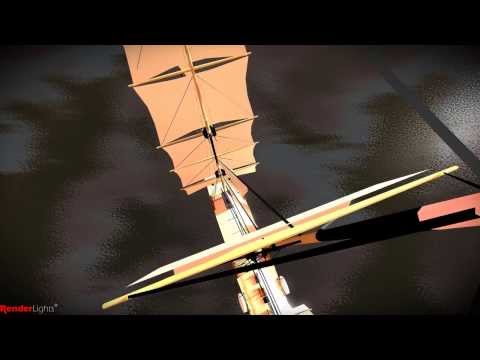 This video illustrates how environments, sun simulation, lens-flare and water simulation can easily be used in RENDERLights. Making animations in RENDERLights is also effortless.
Dar Pomorza was builded in 1909 in Blohm und Voss shipyard in Hamburg. During the years 1934 to 1981 Dar Pomorza had a many races and sail operations. Since 1983 stand by the pier (next to The ORP Błyskawica) as a museum ship in Gdynia.
Persian Sponza Atrium
Being fascinated for the colors and richness of Ancient Persian architecture, by creating a couple textures based on many images related to this subject and Utilizing the great model of Sponza Atrium created by Marko Dabrovic.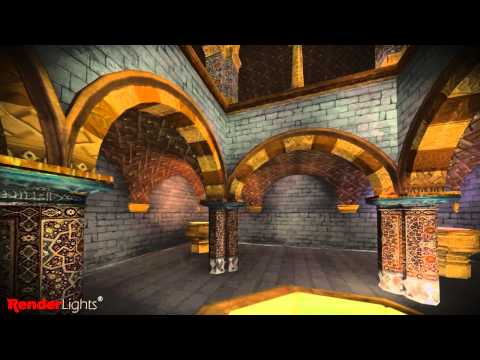 We created a imaginary version of what could be a Mosque or a similar monument. With the use of RENDERLights we were able to create gold and self illuminated materials, together with real time radiosity it makes for a quite nice environment
Royal Dornoch New Club House Proposal
Jefcoate Anderson Architects were honoured to be shortlisted along with a number of U.K. and international architects to design a new club house for the world famous Royal Dornoch Golf Club.
Royal Dornoch is consistently rated in the top 20 of the world's top 100 courses.
Working with James Ogston at See-It-3D, and with the help of RENDERLights, we were able to bring our Sketchup models to life with rendered stills and animations. In doing so we were able to really communicate our design to our client within a very tight deadline.
Of the six designs that were submitted by each architectural practice the Club Management Council unanimously judged our proposal to be the winning design.
We believe that much of our success was down to being able to inspire our client and capture their imagination with the 3D images.
William Anderson and Gavin Jefcoate – Jefcoate Anderson Architects
http://www.jefcoate-anderson.com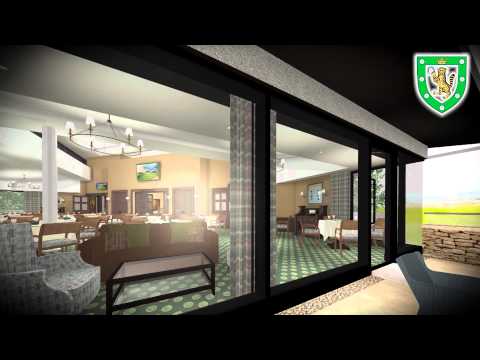 3D Render Gallery
Visualisation solutions involve pictures, animations or 3D real time models, all depending on the particular case.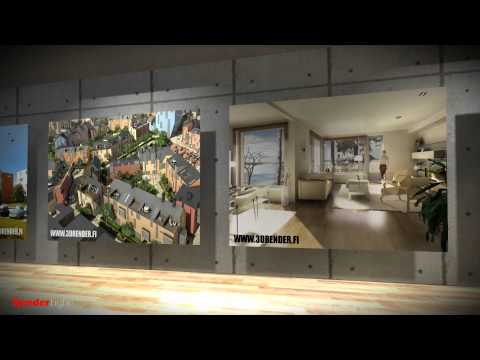 3D Render, the developer of RENDERLights, facilitates the decision-making process of actors in the construction
industry through advanced visualization solutions and complete service packages built around them.
Viikki Multi-storey Building
A client project with global illumination, real time shadows and reflections. It well illustrates the power of the RENDERLights rendering engine with HDR-lighting and environments.
A 3D animation of the frame structure of a wooden multi-storey house in Viikki. The animation is based on virtual model and includes HVAC and sprinkler systems. The frame is based on Metsä Wood multi-storey system and the house owner is Etera.
Sponza Ultimate demo Pictures
Sponza is a 3D-model often used in Benchmarking purposes. We made a bigger modified version of it to demonstrate features of RENDERLights 1.8. The images illustrate the use of Global Illumination, bump maps, reflections, real-time raytracing and emissive materials.
Tekla-BIMsight demo project in RenderLights
This is what the demo project in Tekla BIMsight would look like in reality. The amazing video is rendered with RENDERLights based on the demo IFC-files of Tekla BIMsight.